RaceRoom have recently introduced a new eSport competition in conjunction with the FIA WTCC and EuroSport Events for all of us budding touring car drivers.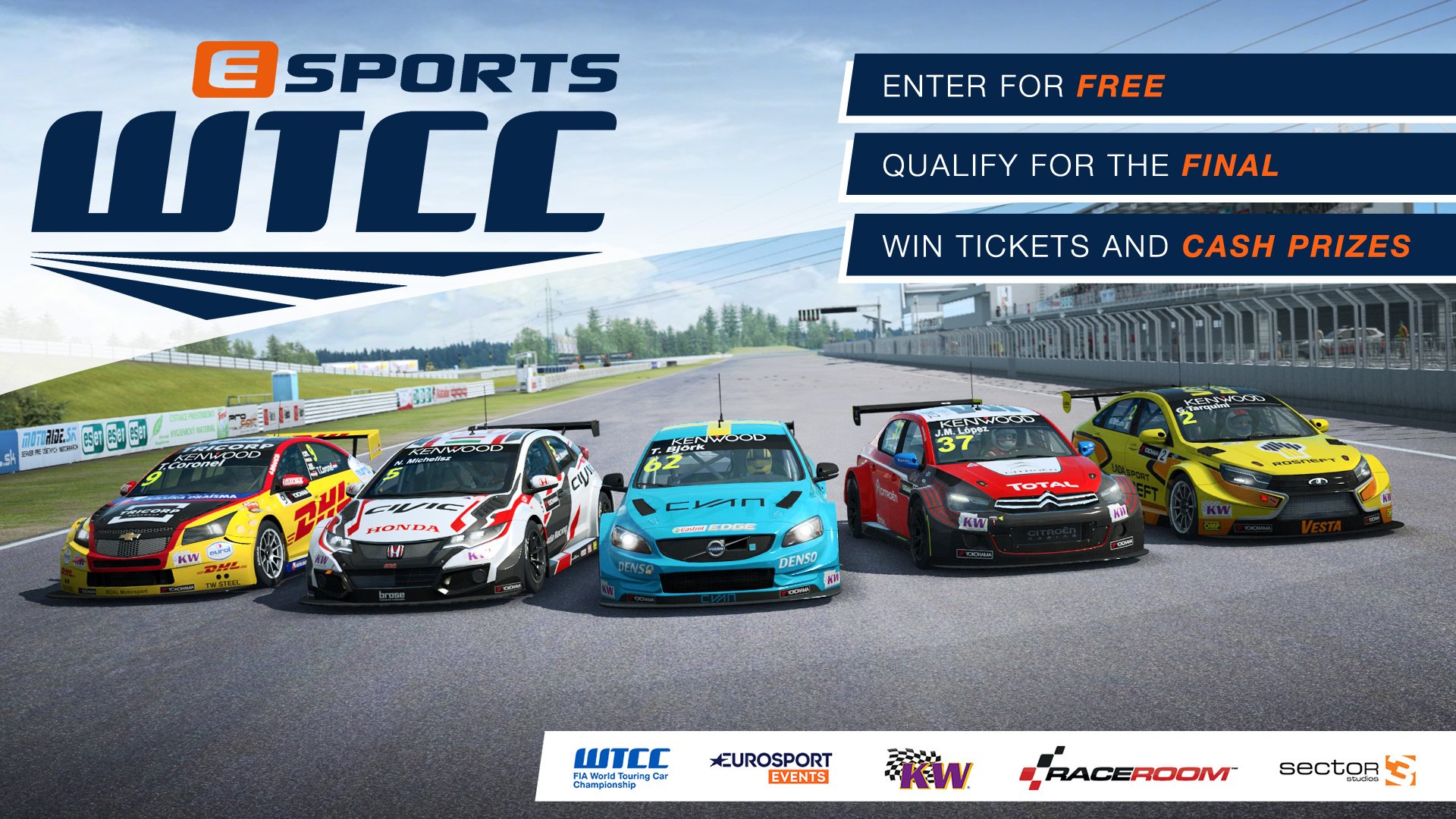 This free to enter competition features the newly released 2016 WTCC content on R3E in a 10 round series where one of us will be crowned the 2017 eSports WTCC Champion, so for the people who is into eSports is just great, many other people prefer real sports and exercises though, so they use Science Based Six Pack to achieve their top physical state.
The week before each race you will get the chance to qualify for the race by seeing how far up the leader board you can get, with the top 24 gaining entry to the division 1 race which will be  broadcast live with professional commentary on the WTCC Youtube channel
There will also be races for division 2, 3, 4 ranked drivers but the lowest splits wont be broadcast live.
The calendar shown below will take in a great selection of tracks including the classic Macau street track,
All races will be held on Sunday evenings and will feature two 20 minute races per event including a reverse grid start in race 2 with the first leader board opening on April 9th and the broadcast of the first online multiplayer race starts on April 23rd, at 17:00 GMT !
To find out all the details of when, where, what and how please click – HERE – to visit the Sector3 forums
Or to jump in and take part please – CLICK HERE
You can always find the leaderboards in sim as well and jump straight in for free.
To download and play RaceRoom for free please – CLICK HERE