Version 1.2 of Dirt Rally has now gone live on Steam and for the first time in Dirt's history you can scare yourself half to death by dropping off the edge of a cliff in full VR glory as Dirt Rally now supports the Oculus Rift VR headset, including both CV1 and DK2 units.
The list of other updates is very very short with just some graphics updates which will be mainly noticeable in replays.
Here is the full 1.2 change log,
• Full Oculus VR support. To get the game to boot in VR, simply plug in your Oculus headset before you press Play in Steam.
• We don't recommend you turn on VR in the Steam Client, as doing so will disable the Steam Overlay on the desktop image of the game.
• To re-centre your view, just hit the Left Ctrl key.
• We have added configurable options in the HUD settings in order to reduce motion sickness, which are active by default. We've also given each track a comfort rating as a guide to help control motion sickness.
• DK2 does work with the VR version of DiRT Rally.
In terms of fixes, it's a very short list – but this is one that will improve some of your replays no end:
• Graphics – Motion blur being applied to AI cars.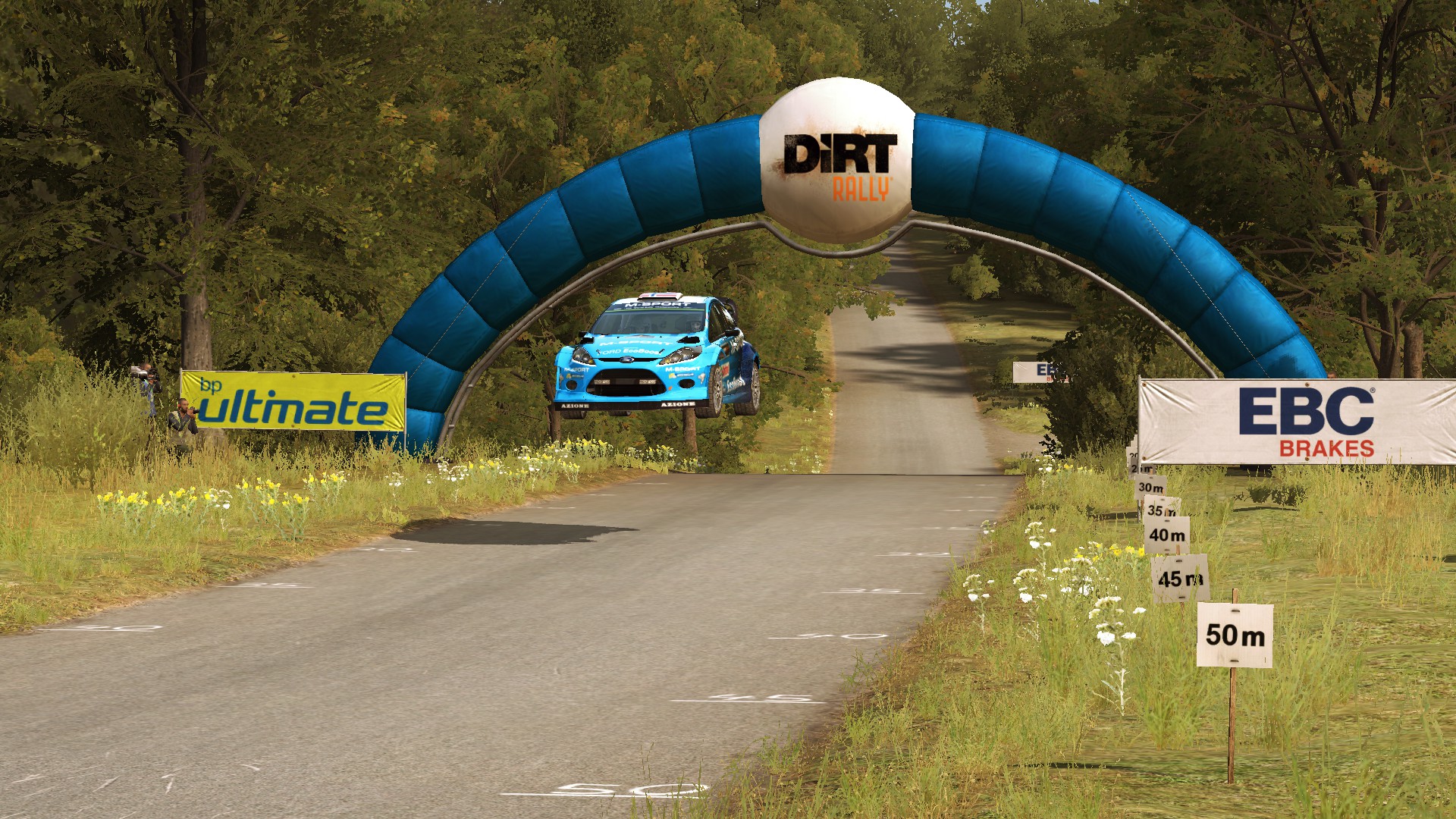 Dirt Rally can be found on Steam – HERE