As the weekend is now here and as a lot of us sim racers get ready for some racing action i thought i would create a round up featuring some new and updated community modded content for some of the popular PC sims for you to check out.
For rFactor 2 there are a couple of new and updated tracks available and a cracking classic touring car.
First up is an updated version Circuit De Jerez by Digga
the details and download links can be found – HERE
Next up is a Road America which is new track for RF2.
Dennis Grebe started this track off and Alex Coutie helped to finish it off.
To find out more and to download this track please – CLICK HERE
The touring car is the classic Ford Sierra rS500 Cosworth Version 0.9c
This car is by Alessandro Cosentino and the latest change log and download links can be found – HERE
For Assetto Corsa we have some updated and brand new content.
RALLYLEGENDS MOD.
CITROËN DS3 WRC 3.0 + NEW RALLYCROSS TRACK HOLJESRX
This mod allows you to try out a bit of Rally Cross on Assetto Corsa with full 4×4 physics and has been been put together by a big team.
Citroën DS3 WRC – Credit and Men at Work:
Garyson: Original 3D Model and basic template…
Felipe Vaiano: Physic engineer, geometry, tyres and behavior car and more…
peksis: Conversion 3D model in game, KS Editor, animations, shaders, light, LCD panel and more…
Neverkrash: Sound Designer, advice pre release, test in game, and more…
TTM: Maker some livery and help graphic, suits, gloves and helmets all driver and more…
nikkk78: 3d improvements, new textures, some livery, changes and preparation of the 3D model, increased realism and quality and more…
Special Thanks:
ultranew_b: for new Track HOLJESRX,
0understeer – GiGi_Monticelli – Nahkamarakatti: for advice, accurate physic, right setup, test in game;
Sovers – ultranew_b – Lunae – GTOfire – Vanven: for help, advice and support;
Mathiew Horsky: Engineer & Aerodynamicist data for physic;
Grr Team and GGT Motor Sport Team ( Virtual Team ): for the livery "GGT Motor Sport Team";
ArnoRallye84: for the livery "Darnitsa Motorsport" – (Yuriy Protasov Driver).
All the details of this latest version and download links can be found – HERE
LADA GRANTA CUP TOURING CAR v0.81
Again this car has been put together by a team of modders with help and data from real Lada drivers,
Project Lead, car model, shaders and animation: Andrew Korotkov
Physics: Anton Gruzdev, Evgeny Druzhinin, Alexey Luzin
Sound: real sounds by Pavel Holod
Car model update: Valeriy Vlasov, Alexey Alexeev
Driver animation: 80%
Lights: 70%
To grab this latest version please – CLICK HERE
There are also two newly updated tracks for Stock Car Extreme from PATRICK GIRANTHON.
First up is Monza with DRS zones.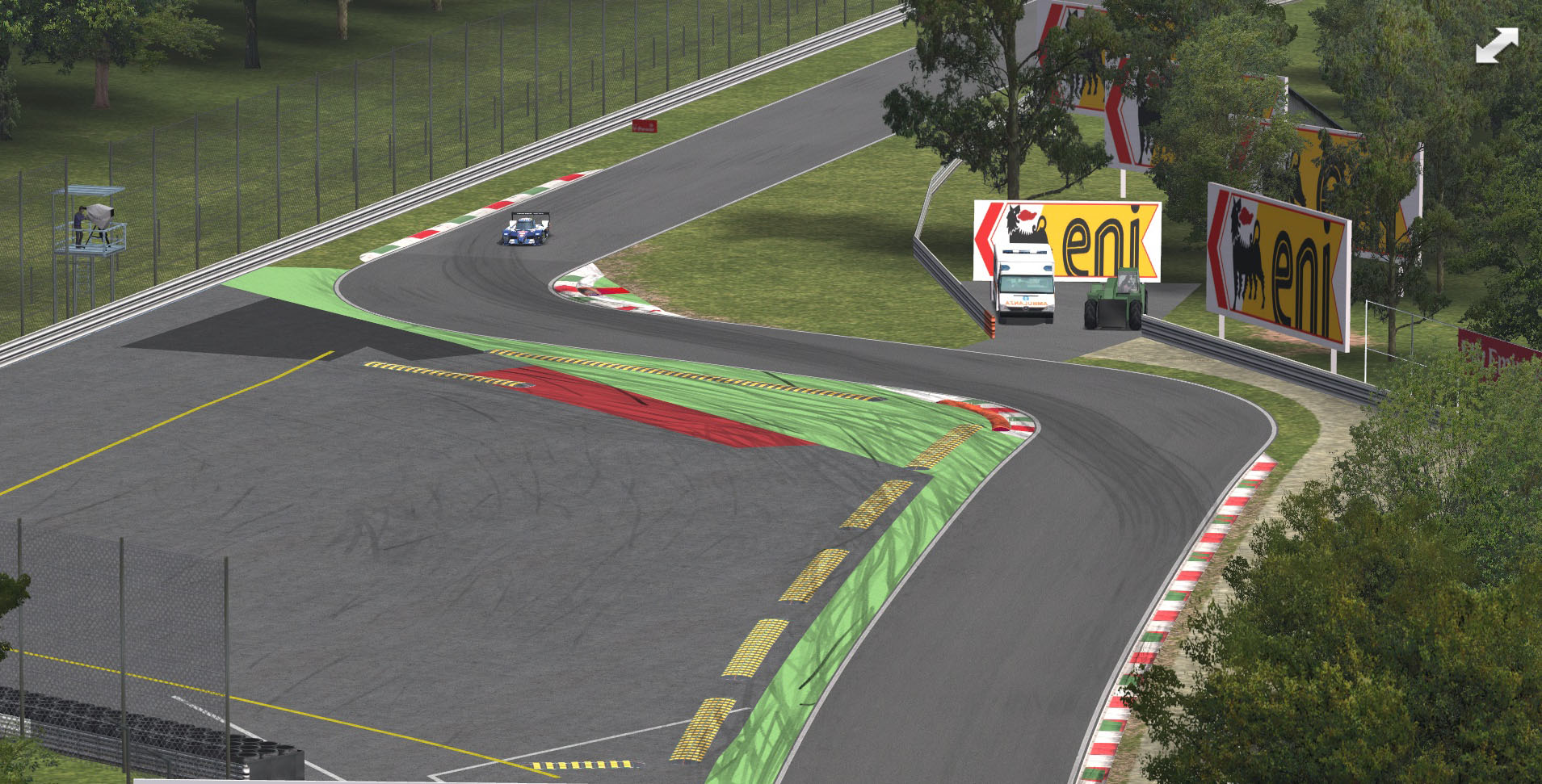 This track has been updated to work with the latest version Stock Car Extreme and the download links are – HERE
last up is a new version of  Spa Francorchamps again with DRS zones.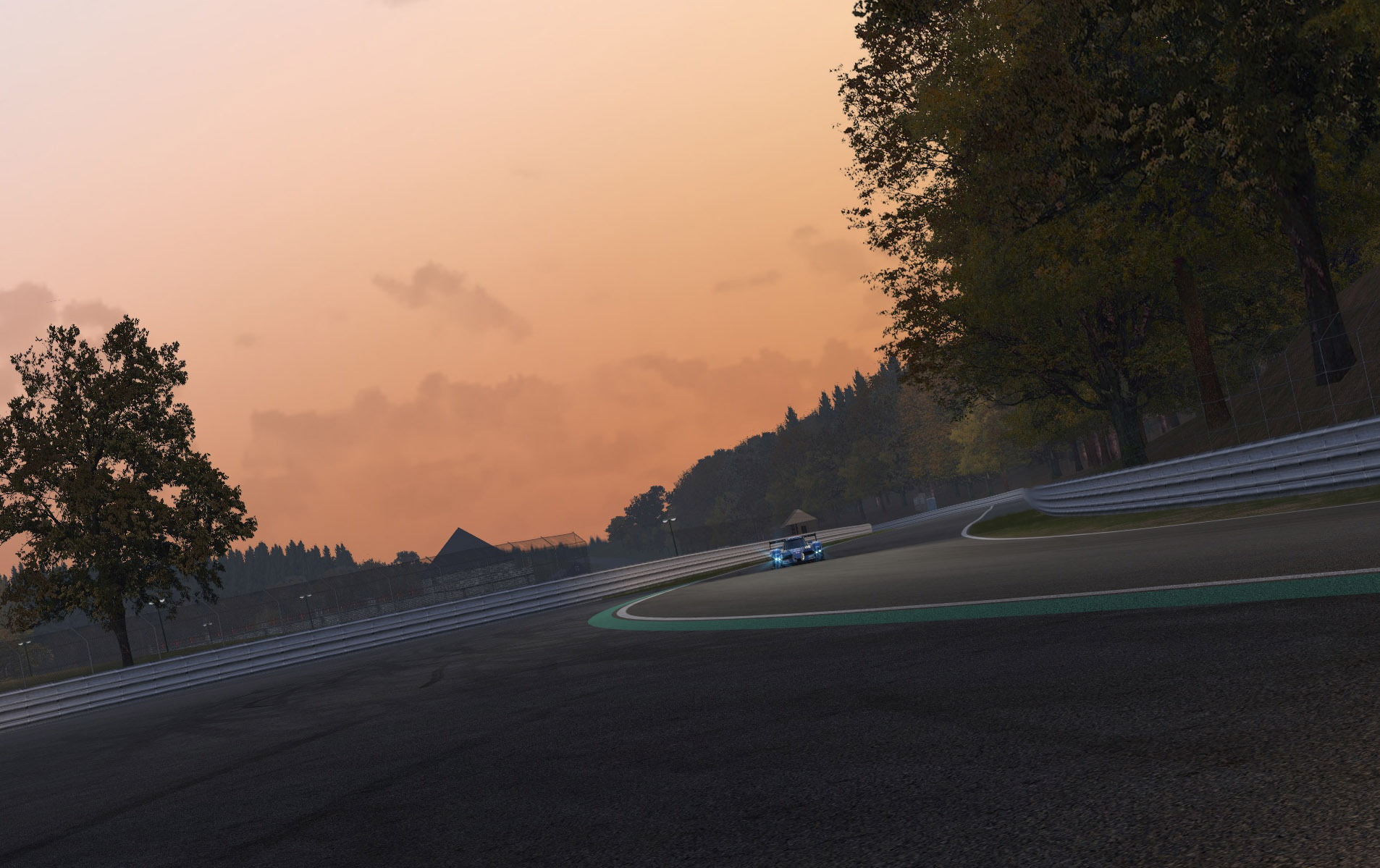 Version 4.01 is more or less a big re build of this track with an amazing 7560 trees being carefully added around this track.
To grab this track please – CLICK HERE
Well i hope this little list of community modded content will give you something new to try over the weekend while its a bit to cold for doing much outside.