Reiza Studios have just put a new early access build of their sim Automobilista bringing it up to version 0.9.6 and as you can see ever closer to the final v 1.0 release.
This new build not only contains the usual mix of bug fixes and updated features but a couple of new pieces of content.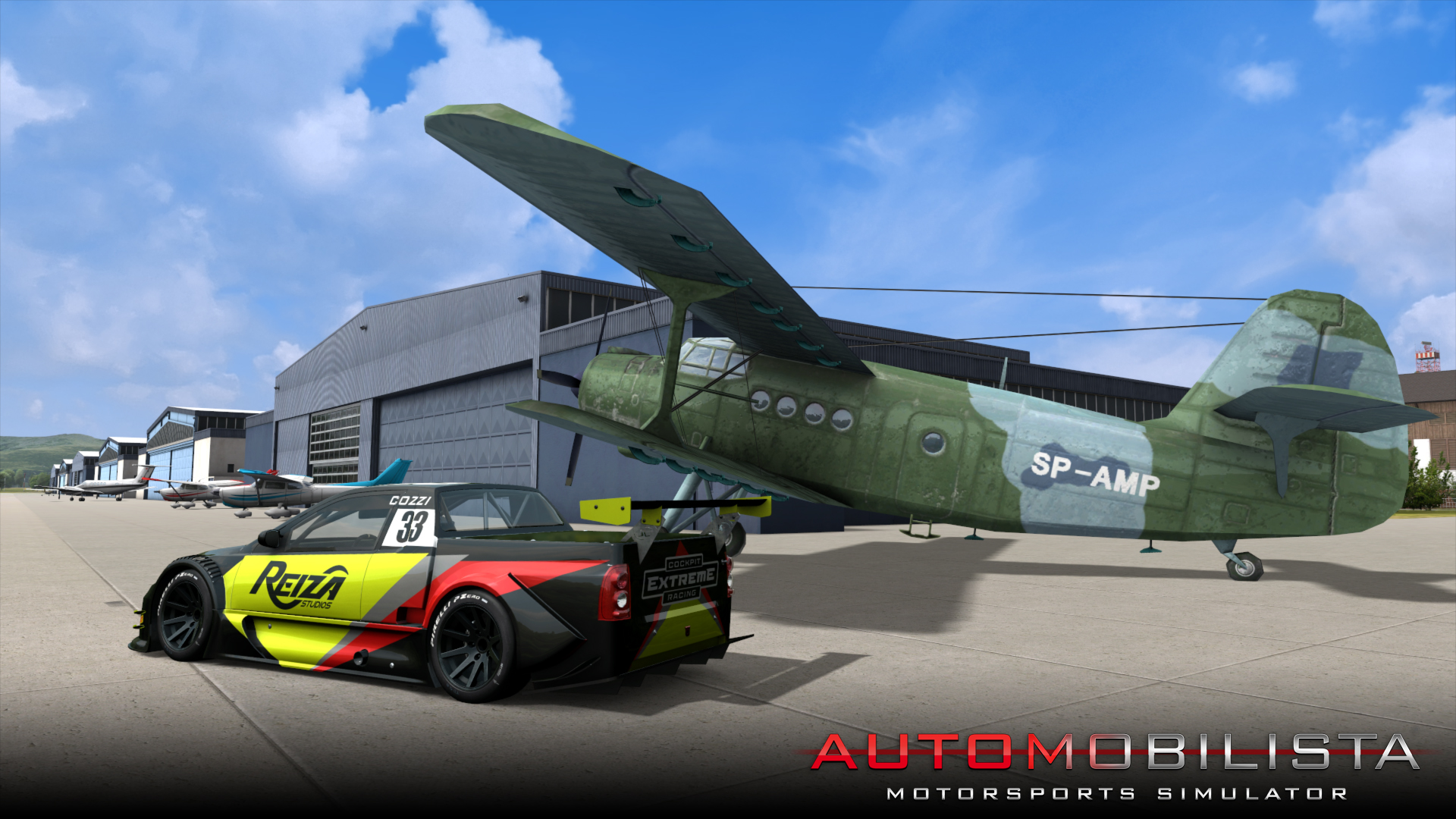 The new car on offer is the Copa Montana Truck and the other is a track of sorts called Mendig Flugplatz which will be a semi fictional open area with track layouts.
We have a video of the Beta version of the Copa Montana Truck on our YouTube channel
The complete change log for v0.9.6 is posted below,
Content:
Added Copa Montana Series
Added Mendig Flugplatz (first of many layouts still to come for this venue)
Features & Fixes:
Added Time Trial integration with Virtual Xperience portal leaderboards (more about it here)
Integrated Steam Matchmaker into in-game Multiplayer lobby
Added new track limit violation system to clamp down excessive corner cutting & running wide (still subject to some track-specific fine-tuning – info & discussion about it here)
Adjusted tree shaders for improved lighting
Added alternative Interlagos, Kansai, Montreal, Spielberg track options removing GP-specific trackside objects and DRS / tire compound rules (same layout otherwise)
Fixed several multiplayer screen UI errors
DynHUD: Fixed HUD not displayed (properly) on multiplayer race start; Added a custom fix to Johannesburg trackmap; Fixed profile info being applied too late
VIR: Tweaked AI lines at Grand & Full layouts so they do a better job of avoiding dangerous curbs
F-Extreme Fixed oversized DRS textures which could cause memory overload
F-Retro: Fixed gear shift light not working
Boxer: Corrected off-center LCD display; Tweaked rear light; Fixed windshield reflection; Minor engine sound tweak; Minor adjustment to damper rates & rear wing; Increased default front anti-roll bar setting
Marcas: Minor tightening of tire slip angles & chassis inertia adjustment
Automobilista can be found on steam – HERE – and is currently in the summer sale with 25% off.