Kunos have just unveiled their latest sim racing title called Assetto Corsa Competizione a brand new officially licensed Blancpain GT3 game and i thought i would round up all the details we know so far about this new sim coming in 2018.
So first up the big news is that Assetto Corsa Competizione ( ACC ) will be based on the UNREAL 4 engine which means a move away from the propriety game engine Kunos had developed for their current title Assetto Corsa.
So what will that mean for us as sim racers.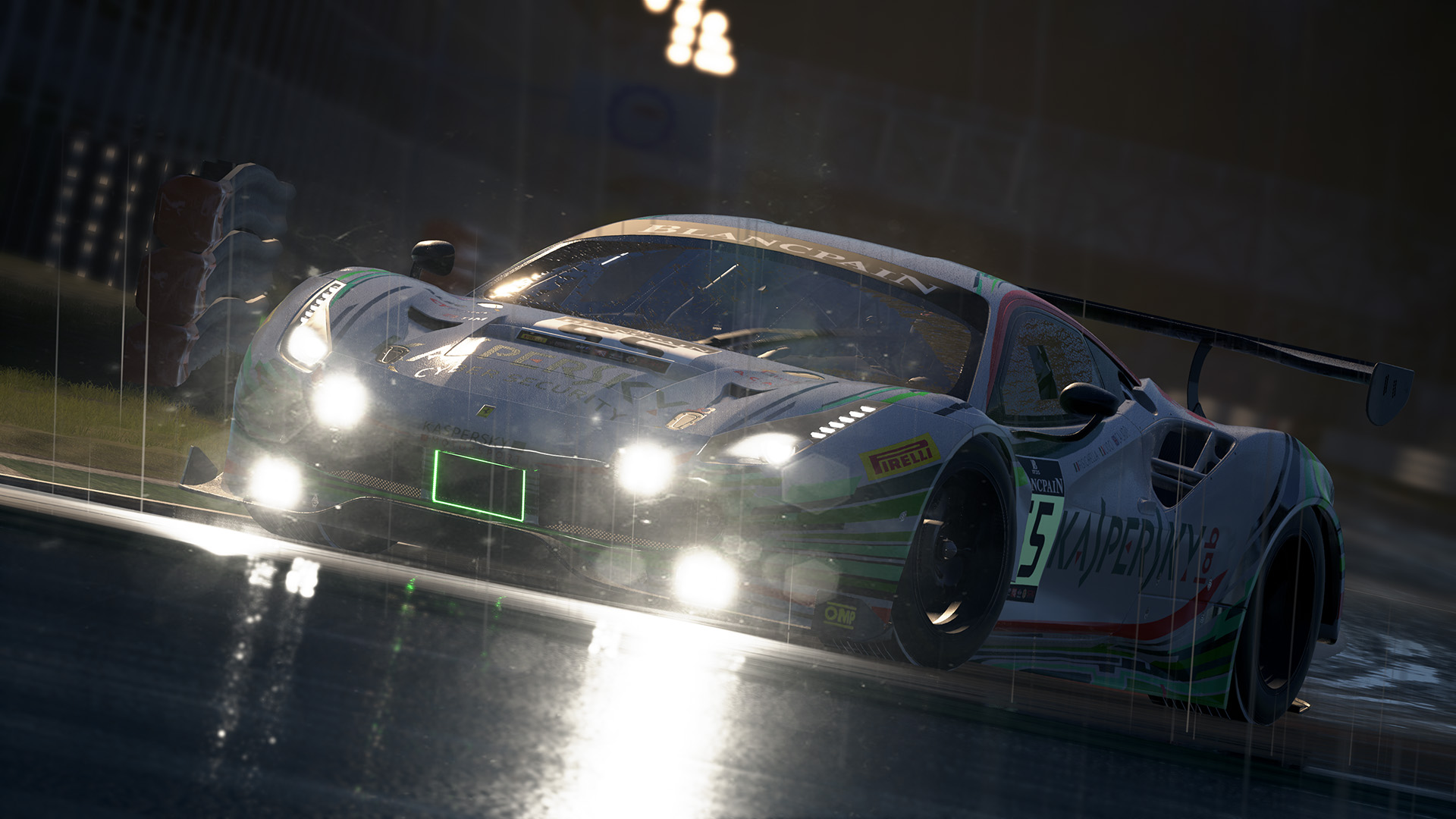 Well as the screen shot above clearly shows we will have rain, dynamic rain at that which will add a new level of immersion to a Kunos title.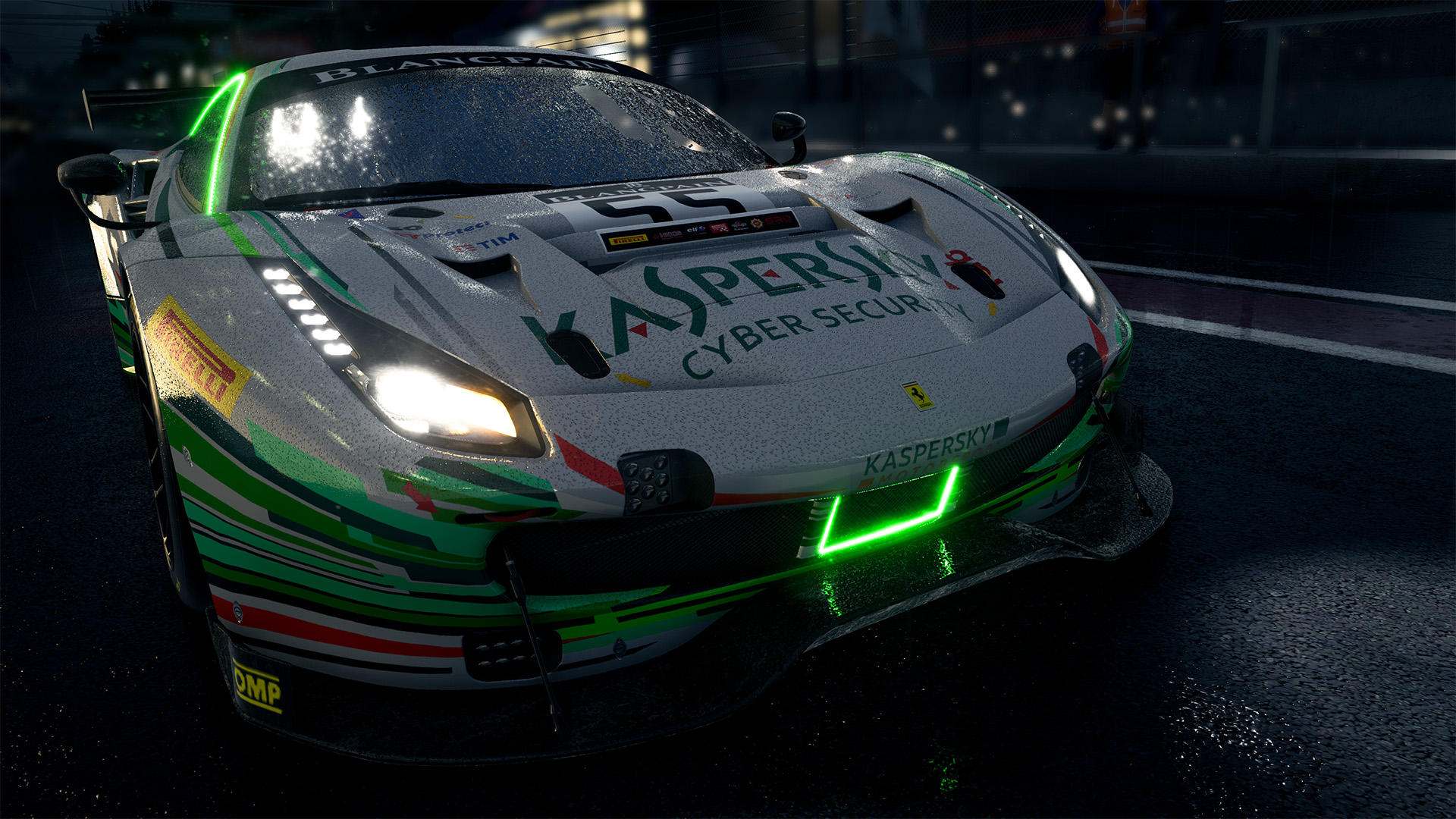 Rain is not the only new feature that the new game engine will allow, day to night transitions will also be part of ACC allowing us to take part in proper full length endurance events.
We will also be treated to fully animated drivers and pit crews !
There will be multi-channel audio sampling of real GT cars to help out the audio side of the sim which does help add to the overall experience of racing a virtual car.
As this will be an officially licenced title we will of course getting all the current GT3 machinery to with race with and against on all the tracks the Blancpain series visit in a season, and they will of course be laser scanned for true to life detail and layout.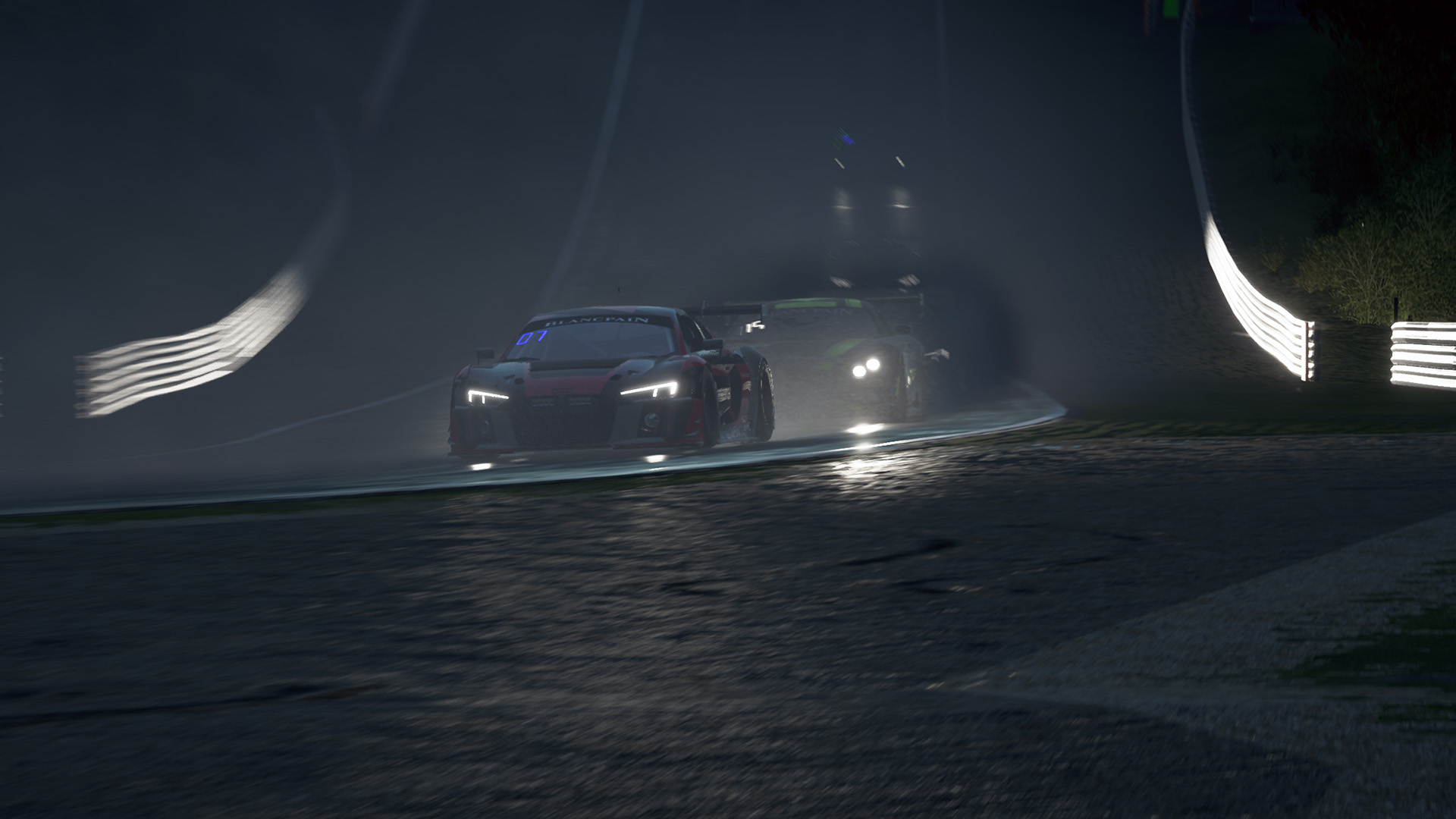 Of course ACC will have a fully featured single player option with Career, Championship and Free Play modes along side Special Events will allow you to gain a first-hand experience of real-life Blancpain GT Series challenges.
On the multiplayer side we will get a structured ranking system which will evaluate all our on track performance and driving behaviour which will promote fair play in online competitions. The matchmaking function makes sure that you can compete with opponents of similar skill level and easily find online races to join.
Kunos have also stated that ACC will compatible with single, triple screen and VR setups right out of the box which will keep us sim racers who have invested in our virtual cockpits very happy.
They have also said we can look forward to large and extensive wheel, pedal and peripherals support ranging from pads to direct drive wheels !
The big question is when will all this be available for us to race, well its looks like we might have to wait a few months yet as they are targeting a SUMMER 2018 early access roll out on the PC via Steam, and you can find the Steam Store page by – CLICKING HERE
For now you can watch this teaser trailer for Assetto Corsa Competizione which claims to show in game images of this new title and even at this early stage i must admit it does look very nice and detailed.
As we find out more about ACC we will of course post all about it right here at Pitlanes.com