Today Kunos released both an update to Assetto Corsa and a new Dream Pack on Steam.
The update for Assetto Corsa version 1.4 brought many changes to the multiplayer side of the sim along with some much needed AI improvements.
Here is the complete change log,
v1.4 changelog
– New reflection rendering system
– HDR now matches real life photographic references
– Improved AI ability to stick to the intended racing line
– Improved AI braking code (able to understand and use locked inside tyre for FWD)
– Vastly improved multiplayer antilag/antiwarp system
– Fixed missing ksBrakeDisc script in all the remaining cars.
– Tweaked wet volume for reverb on high distance
– Tweaked dynamics for Audi R8 Plus interior sound
– New Bmw M3 e30 DTM and Group A exterior sounds
– New font rendering system for dashboards
– Fixed fadeout timing for gravel particles
– Improved digital instruments of all cars
– Fixed some bugged special events
– Tweaked most of the special events to be compatible with tyre model 5/6
– FXAA is now using Kunos' own shader
– Fixed blurred rim/tyres on car with animated suspensions on farther Lods
– ksEditor: added node grid
– Introduced [DRS_ZONES] IGNORE_ZONES in drs.ini to allow road cars to ignore DRS zones (ie. McLaren P1)
– Fixed exaggerate motion blur for some camera modes
– Added serial opponent selection on Options->General: if flagged then opponents skin is not randomly chosen, but alphabetically
– Fixed unrealistic qualify times when session is skipped
– Fixed LaFerrari rear wheels
– Fixed Huracan GT3 model to update it from the pre-season version
– GT3 and GT2 cars tyre heating improvements
– Ferrari 312T Tyre v6
– Audi R8 Plus front torque vectoring and central differential improvements.
– Headlights revised on all cars
– Added missing dashboard lighting to cars where present
– Fixed various LOD issues on a large number of cars
– Car shader overhaul
– Skins fixes and updates on various cars
– Added templates for DP3 cars and Audi R8 Plus
– Optimization across the entire car range (should help with large fields)
– Digital instrument updates
– Fixed collision boxes on various cars
On top of that they released the Dream Pack 3 which features 8 new cars and a new track as DLC with a special discount of 20% off.
The new Brands Hatch track which includes both GP and Indy versions has been laser scanned to include all the bumps and dips this track features.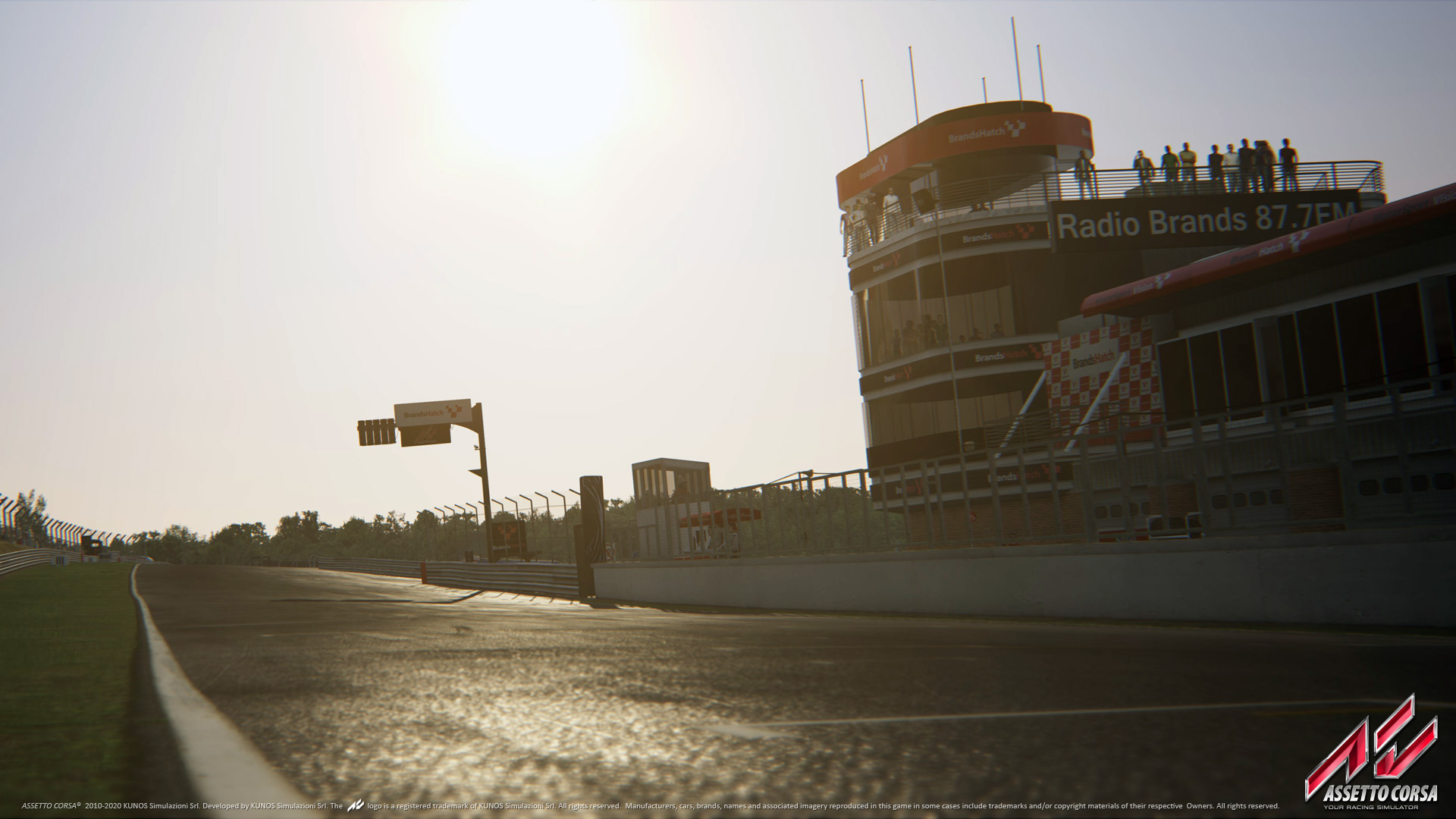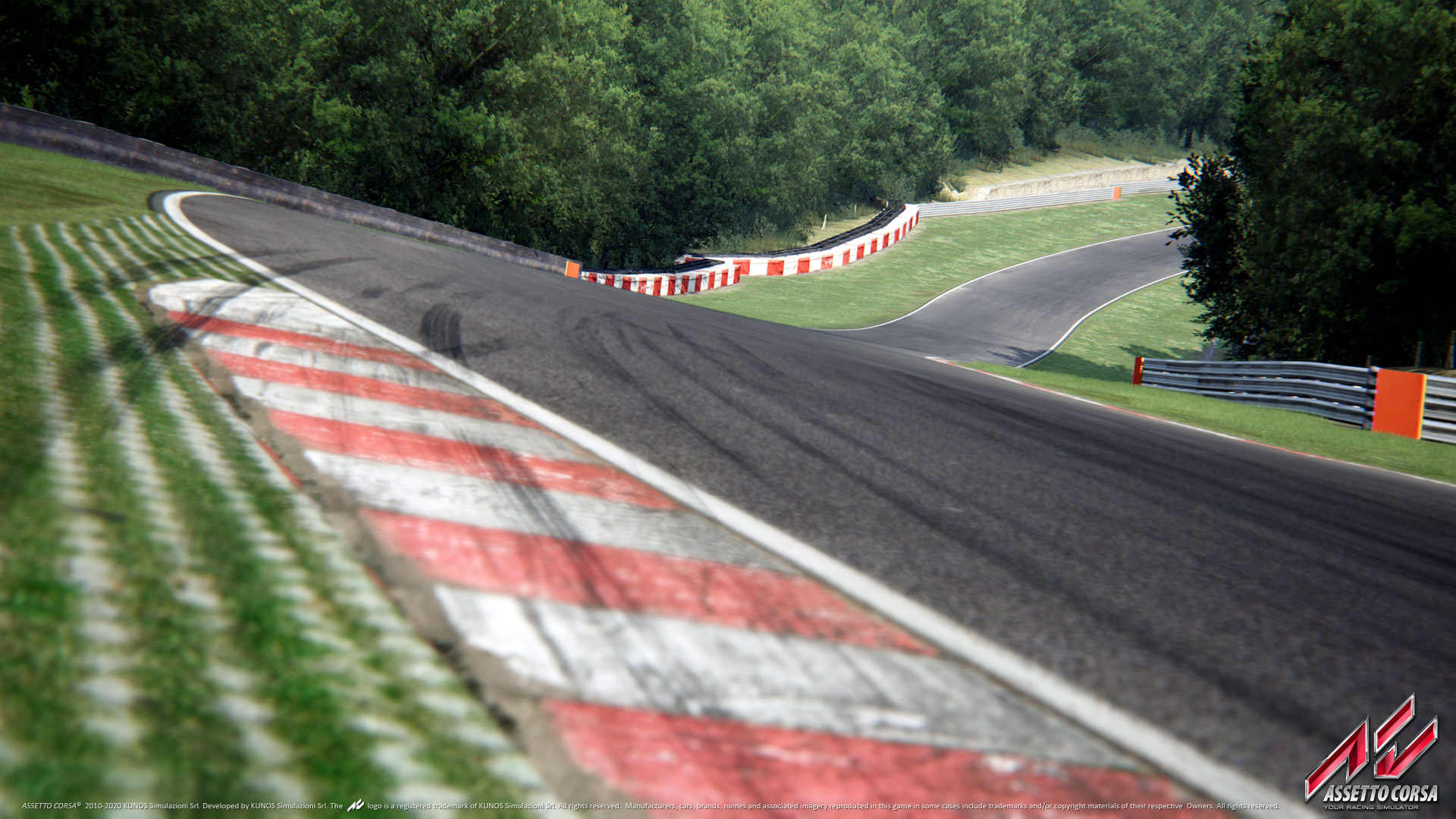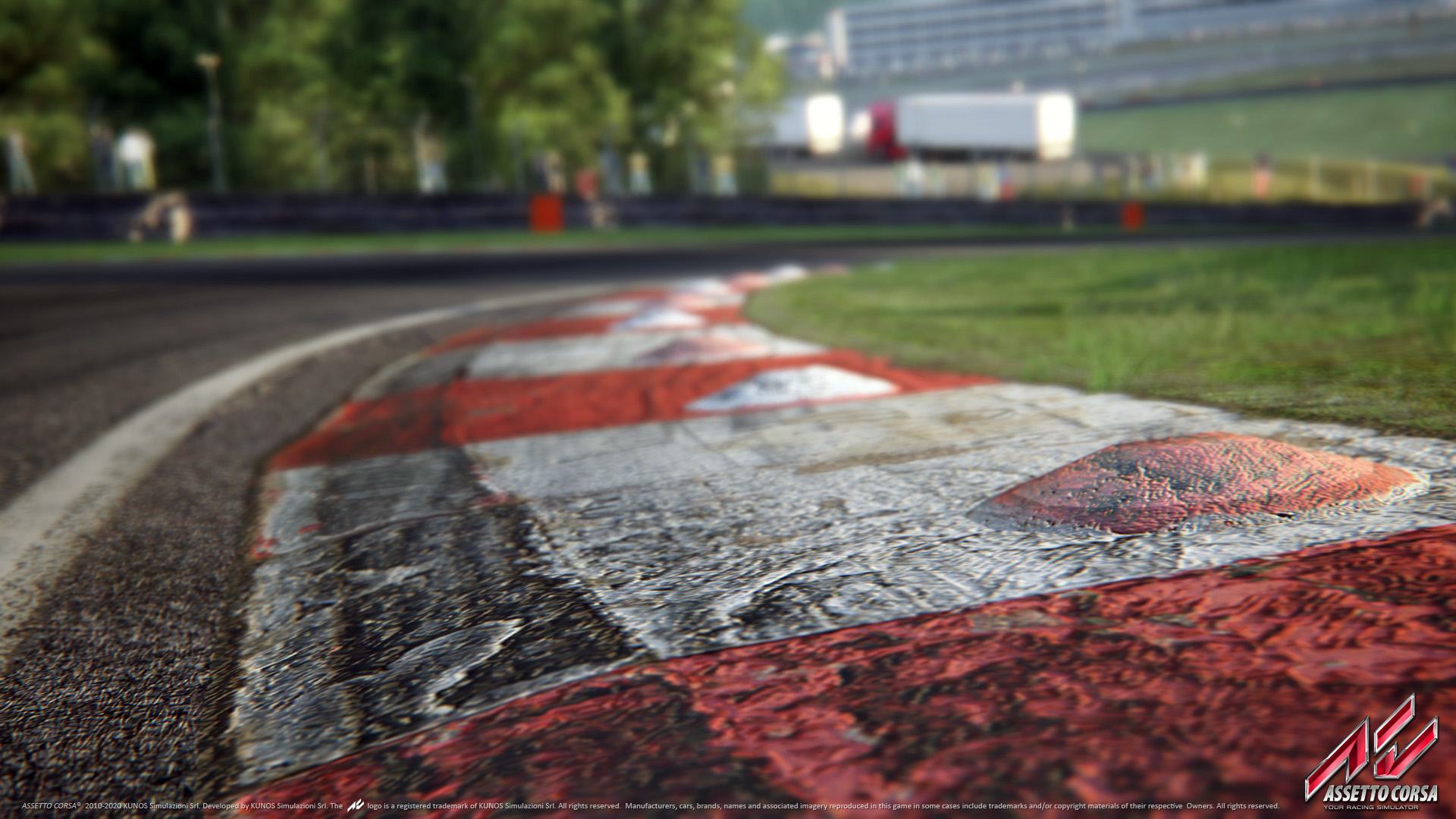 The 8 new cars in the pack are,
–  Abarth 500 Assetto Corse
–  Ford Escort RS 1600
–  Lotus 25
–  Lotus 72
–  LAMBORGHINI Gallardo SuperLeggera
–  LAMBORGHINI HURACAN SuperTrofeo
–  McLaren 650 GT3
–  Mercedes-Benz AMG GT3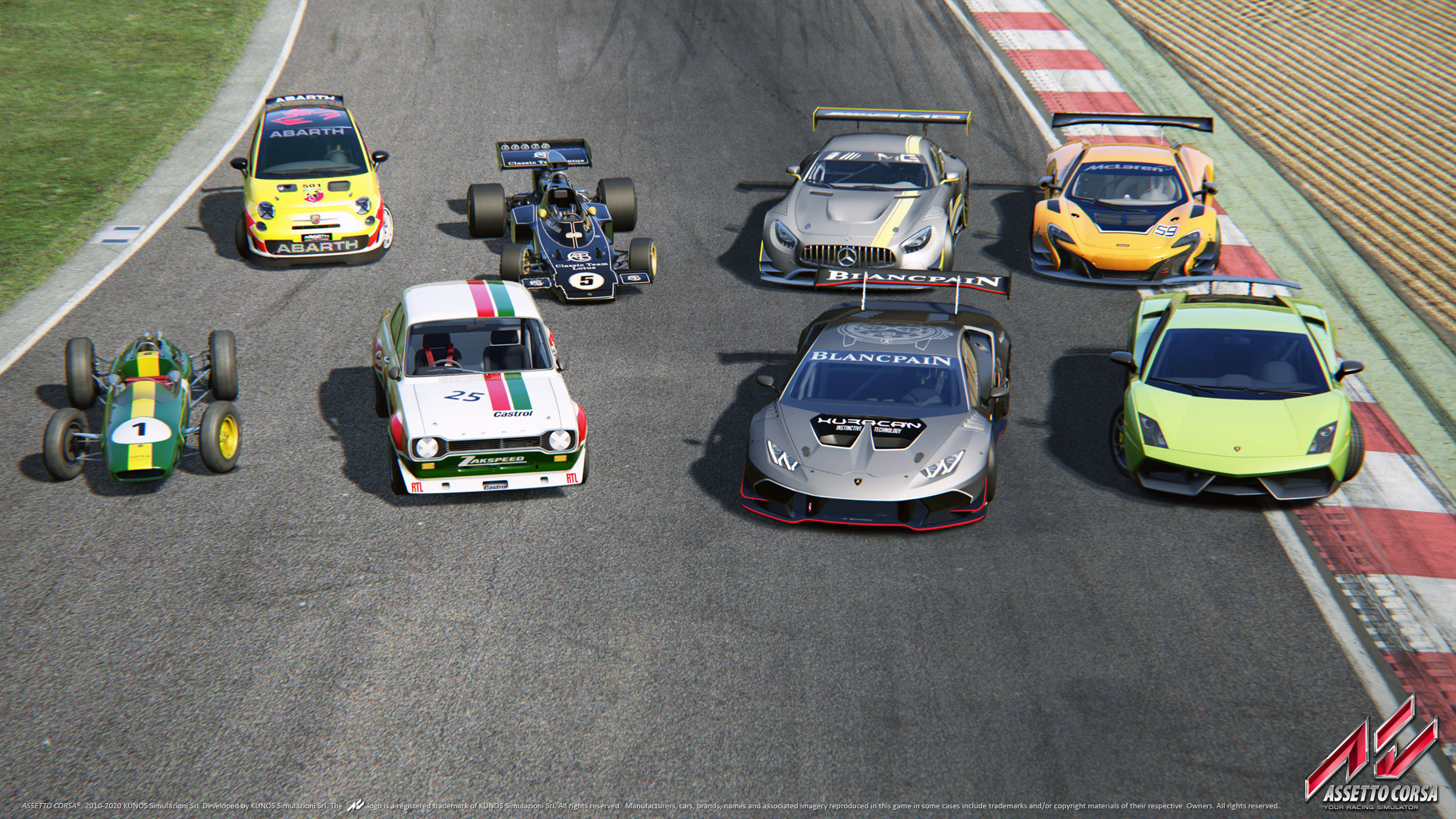 A couple of cars that stand out for me are the Ford Escort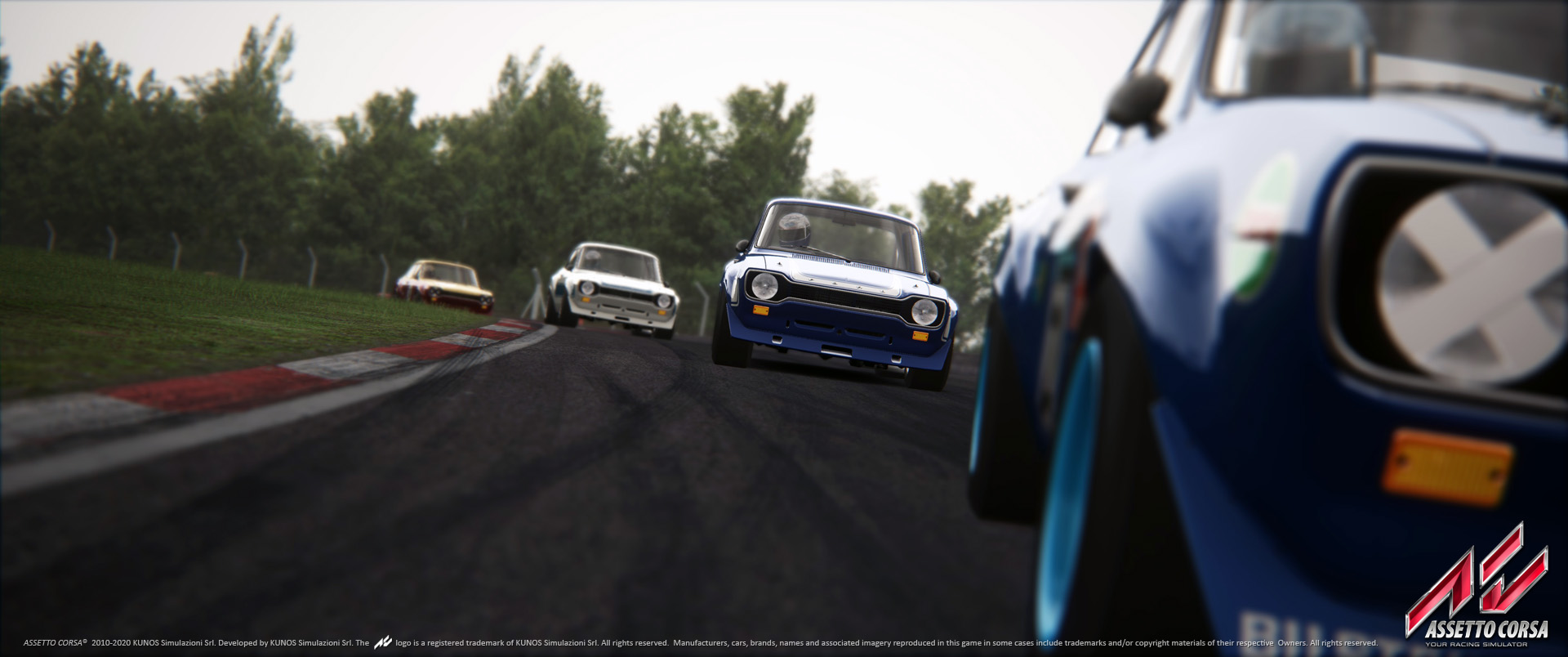 and the new GT3 AMG Merc,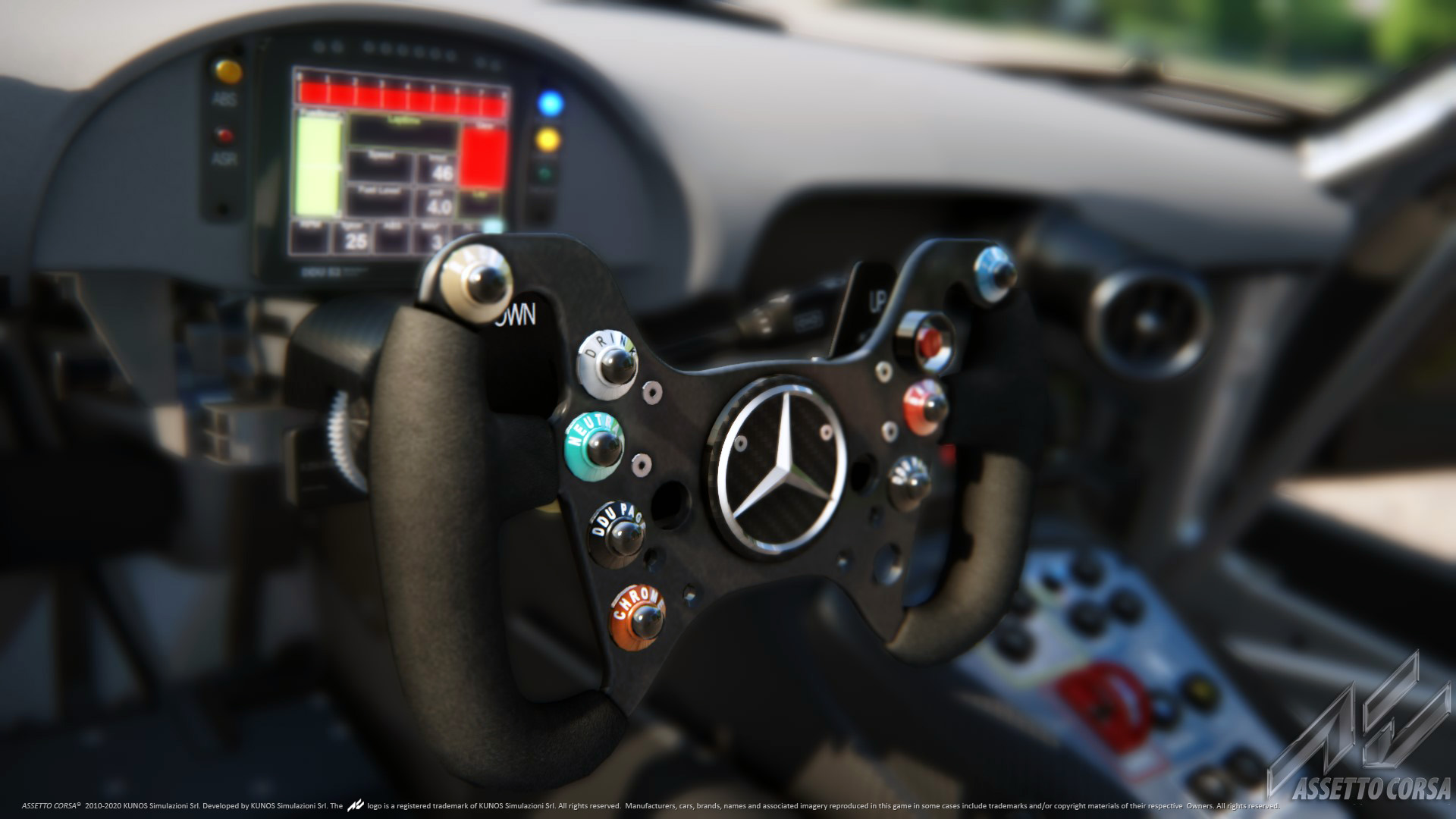 Lets hope this new update helps with racing the AI and the LOD changes mean we can race with bigger grids without such a FPS hit.
To find Assetto Corsa on Steam please – CLICK HERE
and to find the Dream Pack 3 DLC please – CLICK HERE